Griffin Week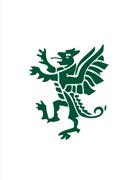 Monday 6 July to Friday 10 July 2020
What is Griffin week?
We have planned a full week of activities that replace the normal timetable so that students, across Key Stage 3, have the chance to take part in something different that enhances their learning and school experience.
We are offering a full programme of in-school activities and
external trips, as well as a curriculum-based day and a whole school sponsored walk.
Why Griffin week?
It provides a safe, structured opportunity where our young people can enjoy new experiences and gain new skills.
It gives students confidence to achieve in different activities.
It offers the chance to be active, to participate, take on responsibility and show maturity.
It is a time to find out about new interests, hobbies and places to visit that will make students more aware of what they can do locally and further afield.
The whole week will be one of sharing, learning together, building positive relationships in an atmosphere of mutual respect, and with a huge sense of fun.