News
Jack Burgess shaves head to raise money for NHS!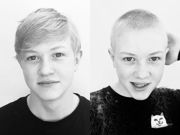 Jack Burgess, year 8 student shaved his head to raisemoneyfor the NHS. So far he has raised an incredible £900! Well done Jack!
Here is a link to the National Head Shave Just Giving page if you wish to donate or maybe even do it yourself!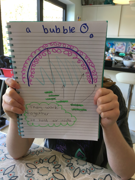 Starring Scientists!
The Science department have been receiving some fantastic science work from all years in recent weeks. We have seen a range of activities completed by some budding scientists at RAS; from the science behind creating a momentous bubble to pupils making their own fabulous crystals! It is lovely to see that pupils are also using this time to 'grow their own' fruits and veggies!

Keep calm and keep 'Sciencing' RAS pupils.