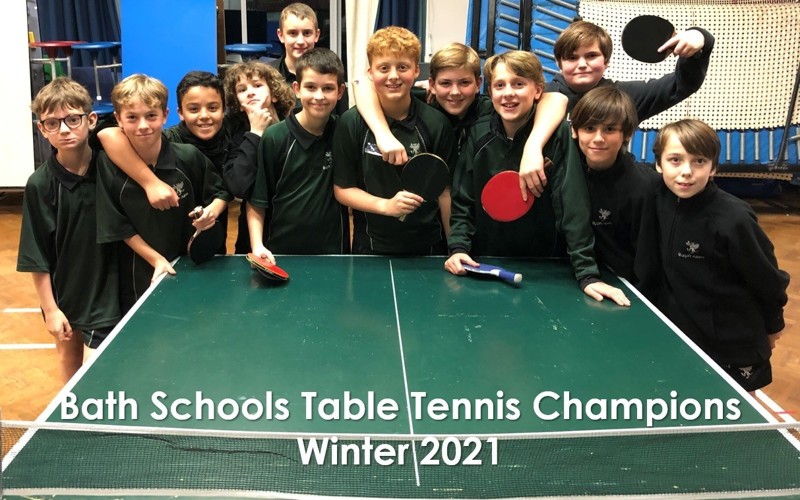 12 January 2022
Congratulations to the Boys Table Tennis teams, winners of the 2021 Bath Schools Table Tennis Competition!
Ralph Allen entered 3 teams into this year's event which included teams from St Mark's and St Gregory's schools.
The RAS A team of Toby, Mido, Fred and George were impressively undefeated in the A team competition, winning all of their singles and doubles matches versus the St Mark's and St Gregory's teams, and therefore taking the title for this year.
In the B/C's competition, the RAS B team of Senan, Freddie, Milo and Jacob were also successful, winning the majority of their games and finishing 1st overall, closely followed by the RAS C team of Mo, JJ, Matthew and Oli who came 2nd overall.
Some excellent play, teamwork and good sportsmanship shown by all.
Table Tennis Clubs have been superbly attended so far this year, with over 70 students attending the first session in September! This enthusiasm saw 30+ students attend and compete in a competition at Table Tennis Club to select the players for the school teams.
Outdoor table tennis during break and lunch times is also proving popular, especially with our Year 7 students.
PE Department