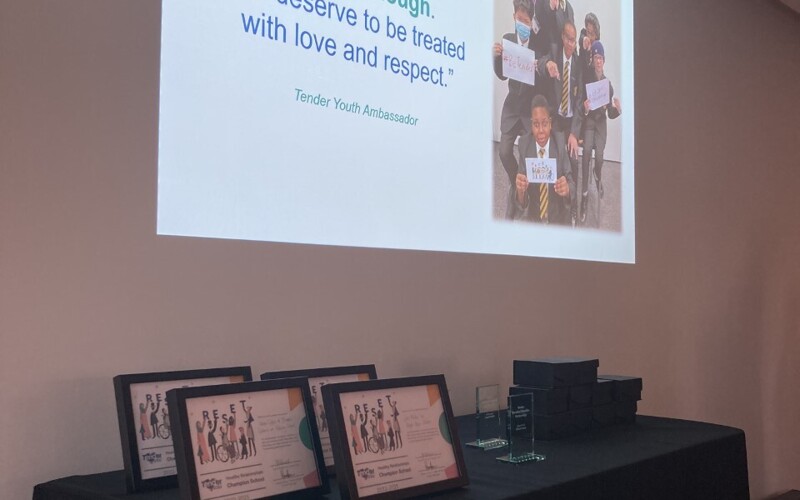 21 July 2022
On 11th July, Ralph Allen School was awarded the Tender 'Healthy Relationships Champion School' at BAFTA in Lecicester Square.
Awards were presented by Olivia Coleman, Rachel Weiss, Phoebe Waller-Bridge, Jessie Buckley, Jess PhillIps MP and Joanne McCartney (Deputy Mayor of London- who presented Joel Mellor with our award).
We have the qualification for three years and are the first secondary school to achieve it.