Donations of Pre-Loved Uniform
10 June 2022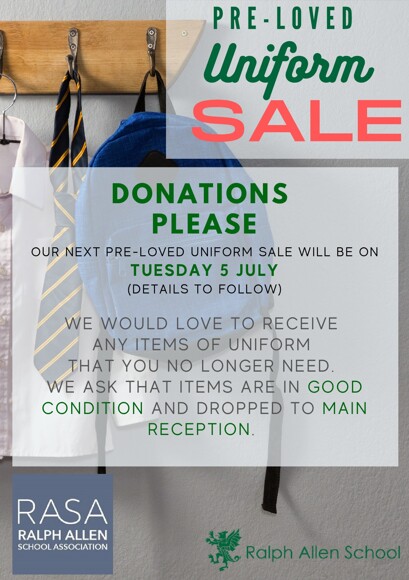 We would be really grateful for your support in having a rummage and bringing us uniform that we can sell on.
We welcome all Clean, Good Quality, Undamaged donations of Current Versions of Ralph Allen School Branded Uniform.
We are particularly short of Green Ties, so these would be extremely welcome.
We will only accept plain white shirts if they are in 'Nearly New' condition, as these tend not to sell unless they are pristine.
Please bring them to Main Reception by Tuesday 5 July, the date of our next sale.
THANK YOU FOR YOUR SUPPORT