Parents' Evening Dates and Booking
Dates
Please find the dates below for Parents' Evenings. Please note that ahead of the event a letter will be sent to you with additional information for the evening. Bookings will open a week before the event.
Please see some further information below relating to how to book.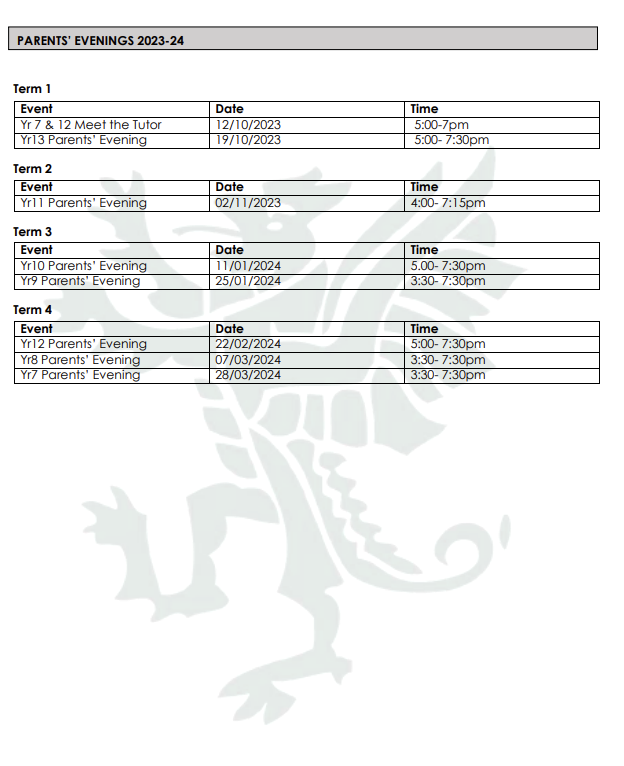 Please note that formats and timings for the event will be emailed and publicised on the school website via an annoucement approximately two weeks before the event.
Booking
Booking Parents' Evening Appointments Using Talaxy
We now use Talaxy to schedule parents' evening appointments and if you have in the past had a log in to Insight please note that these are no longer active.
All parents' should have received an email with a link to register your Talaxy account.
If you have not received an email please contact a.davies@palladianacademytrust.com
If you need help registering your account please see the helpguide below.
Talaxy - How to register your account helpguide
Link to Ralphallenschool.talaxy.app
Frequently

Asked

Questions
You will find some FAQ's relating to booking Parents' Evening Appointments here.