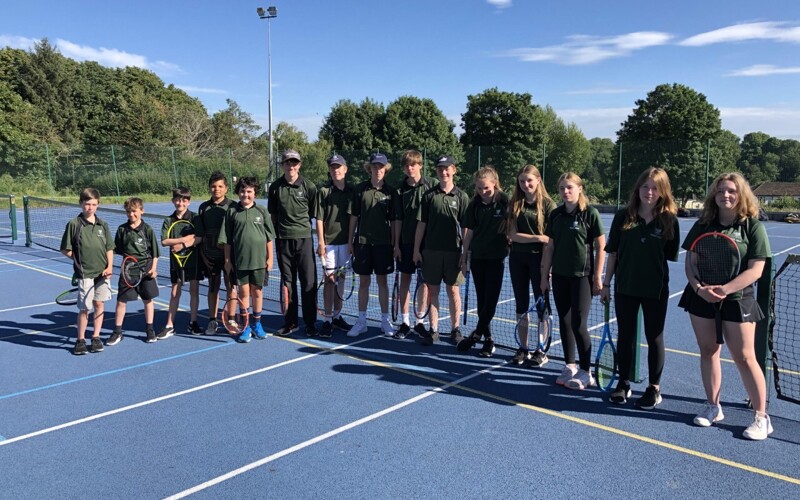 17 June 2022
Tennis Teams June/July 2022
Congratulations to the tennis teams for another successful season in the LTA Youth Schools competition!
With fixtures against Clifton, Queen Elizabeth's Hospital, Colstons, Prior Park and Beechen Cliff our players have visited some excellent facilities and had the opportunity to play in some really competitive matches.
For our Year 7 and 8 boys teams this has been their first competitive season representing the school.
Toby, Arlo, Jakub, Hugh, George, Zach and Rufus all played great tennis in the Year 7's league.
George, Lucas, Seb, Matthew and Tolek too in the Year 8's league, with their 4-2 win over Beechen Cliff being the season highlight.
The Year 10 boys team of Sean, Will, Henri, Fabian, Charlie and Mateo reunited for their final season in the competition, excelling in the doubles matches in particular where their team work made for some exciting and hard fought games.
The Year 9/10 girls team entered the competition for the first time too, with Erin, Elsa, Sophie, Rose and Matilda all teaming up to play some high level and impressive tennis against similar opponents.
Another fun and rewarding tennis season, played in great weather and with great spirit. Well done to all!

PE Dept