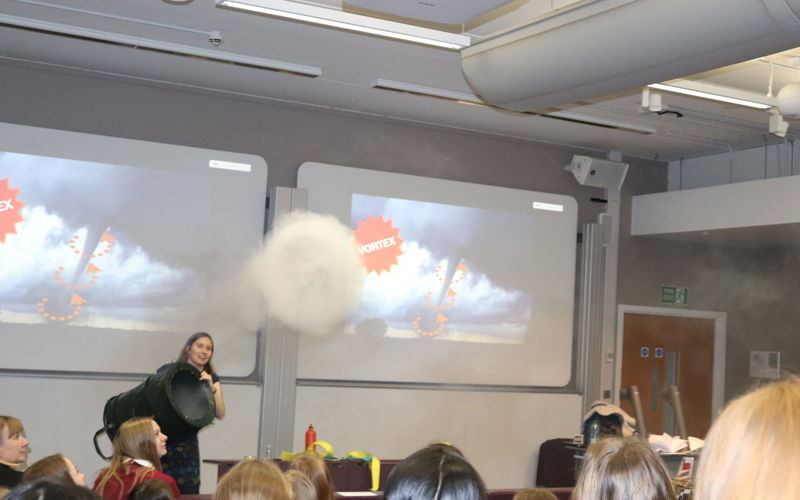 5 February 2020
Girls in Maths
Mrs Durston took a group of Year 9 girls to the University of Bath on January 29. This positive event was run by the Advanced Maths Support Programme (AMSP). The girls attended talks and workshops exploring Mathematics and 'Where Maths can take you' in future careers.
One of the workshops, on Ciphers and Coding, was run by an enthusiastic woman from a secretive government agency, you may be able to guess which one. Her enthusiasm for Cryptography was infectious and the history behind ciphers and Julius Caesar was stimulating.
Another workshop was on Storm Chasing run by a female lecturer from the University of the West of England. The girls actively worked on problem solving and predicted the probability of rain using graphs, distances and gradients in the west of England and Wales.
A final talk was given on Smoke Rings and Shapes by Zoe Griffiths, whose favourite shape is the Mobius Loop. Her smoke ring demonstration across the lecture hall was enjoyed by all.
We were very fortunate to have secured this event for Ralph Allen girls. There were many schools on the waiting list and we wish we could have taken more girls. Their enthusiasm and enjoyment was evident. We would like to thank the AMSP for their organisation and the girls for making it an enjoyable day.