World Book Day at Ralph Allen, Thursday 5 March 2020
Back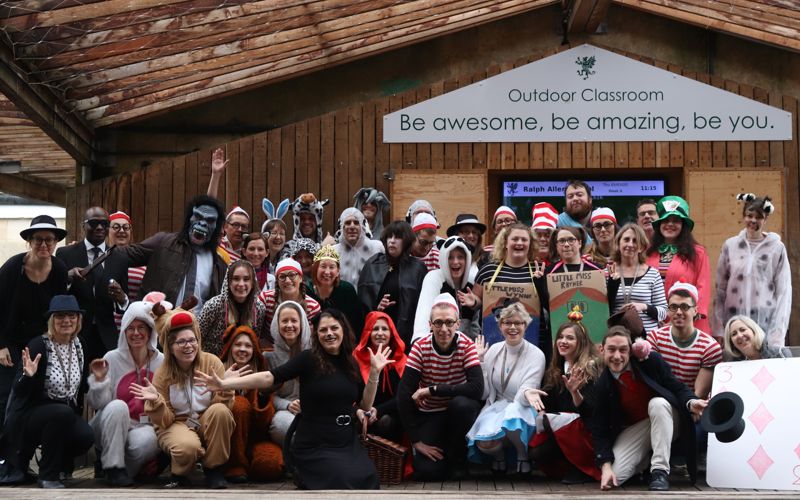 6 March 2020
Students at Ralph Allen have always enjoyed World Book Day (WBD) as a celebration of all things books, but this year we decided to shake things up and incorporate our love of Literature and Literacy into every subject! All students in KS3 were given specialised WBD lessons to show how literacy belongs everywhere!
Our History department created a lesson on witchcraft today in honour of Roald Dahl's the Witches. They also dressed up as well witches and also made door covers in the same theme! Our Geography department made some fantastic maps based on the 'Owl and the Pussy Cat" whilst PE did a fantastic job of dressing up as 'Where's Wally' and confusing us to which 'Wally' we were looking for!
The English department delved into fictional doors and our science department absolutely nailed their Dr Doolittle outfits! We also had staff dress up Alice and Wonderland and popular fairy tales.
Students also had the opportunity to 'get caught reading' in which they received a voucher which they could exchange at the library for a lucky dip book. Loads of students where reading all over the school, even though it was awful weather!
Our roaming reporters tweeted the entire day's celebrations and can be viewed @RASreporters
There are fantastic photos and a bit of inter-department competition.
Candy and Lizzie in the library kindly set up a whole-school book swap which was a roaring success!