Visit to Bergen-Belsen
Back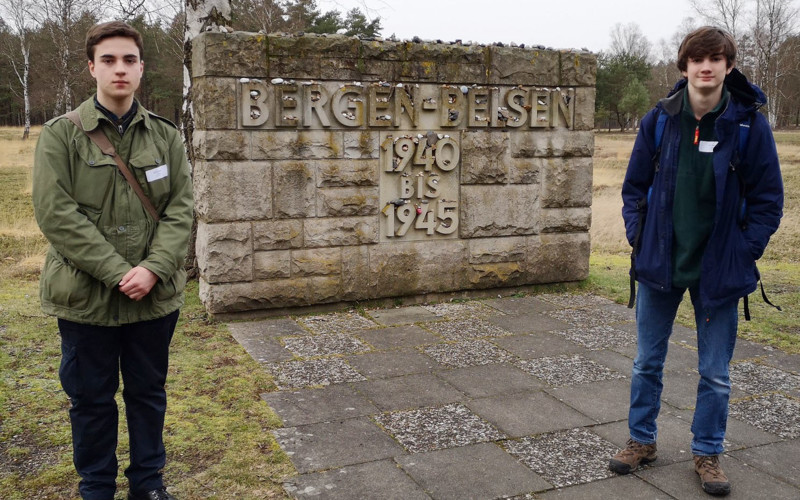 6 March 2020
Two of our year 13 students had an incredible experience last week visiting Bergen-Belsen concentration camp in Germany. It was a moving and thought provoking visit which taught all who visited so much about the camp and the atrocities that happened within it.
The visit was organised to teach them not only about the camp itself (it was also used as a Soviet POW camp and a Displaced Persons camp), but to discuss the best way to remember those who lost their lives in the Holocaust and reflect on the messages we should learn from such an event.
They also had the amazing opportunity to meet Mala Tribich, a survivor of the Holocaust who was incarcerated at Bergen-Belsen. She told us about her life before the Nazis occupied Poland and the struggles she faced during the Holocaust.
Jack and Ed will soon be passing on what they have learnt to the students at our school... Watch this space!