Lost Property Reclaim
27 June 2022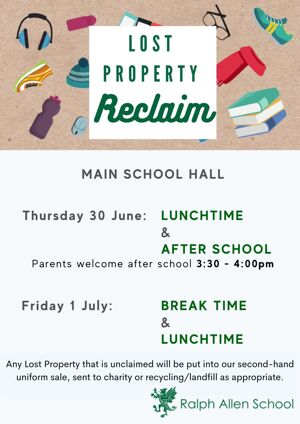 If your child has lost ANYTHING this year, there is a chance they may finally be reunited with their possession(s) if they go along to the Lost Property Reclaim this Thursday and Friday. It will all be laid out in the Main Hall and they can go along at the times on the poster.
Parents are welcome to come along on the Thursday (after school) between 3:30 and 4pm.
Anything that is not claimed will be sold, given to charity or sent to recycling/landfill - so don't miss your chance!