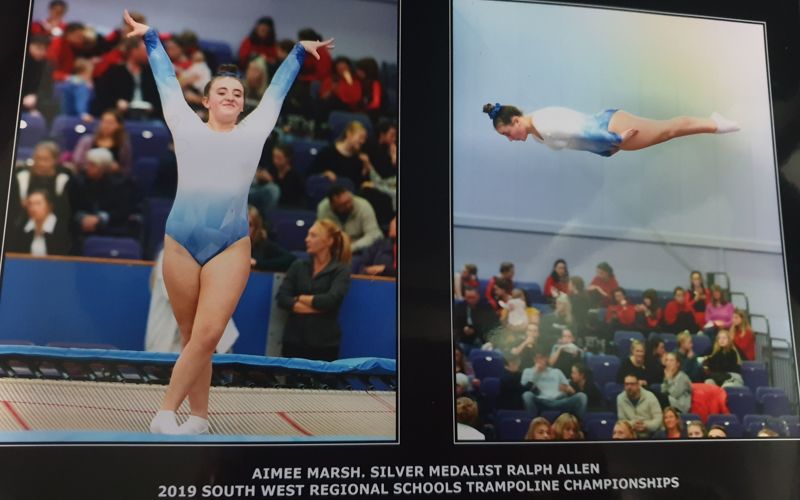 20 January 2020
Jumping for Joy
Aimee competed at the South West Championships on the 24 of November in Taunton and came away with 2nd place. This placed Ralph Allen 2nd in the South West for under 14s intermediate level, which meant that Aimee qualified for the Southern Championships.
Then on the 19 of January, Aimee competed at the Southern Championships in Kent. She was up against 40 other girls and was placed the 3rd in the South of England, and qualified for the British Championships. This will take place on the 14 of March 2020. This is the final competition and Aimee's results will decide where the school is ranked.
What an excellent achievement for Aimee. The whole school is extremely proud of her and we wish her the best of luck on the 14 March.