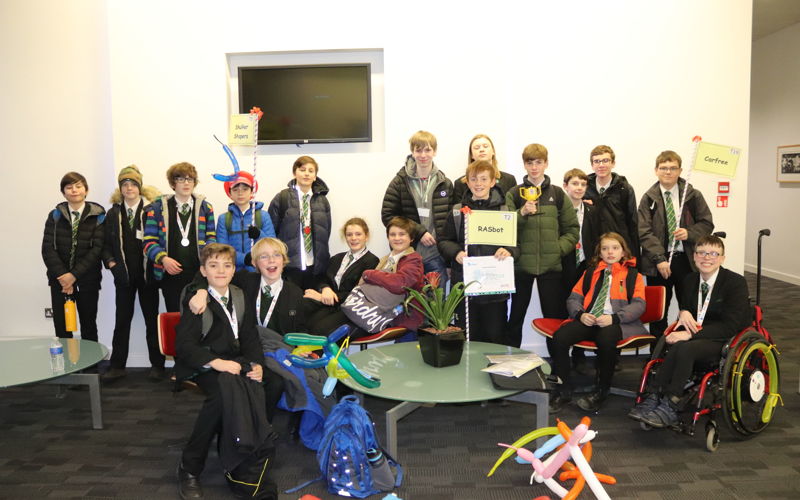 22 January 2020
Lego Robotics - Regional Event
On Thursday 16 January, Ralph Allen School took part in the annual Lego Robotics Regional event in Bristol.
Twenty teams took part in the event, Ralph Allen had four teams competing. All performed extremely well and one team (the Mad Hatters) came second overall and are going through to the National event to be held in February.
A second team (RASbot) won a trophy for Robot Design.
For the competition, the students had to build and programme a Lego Robot to perform as many challenges as possible in a two and a half minute time span. They also had to identify a problem connected to the competition's overall theme, which was Cities, and research a solution to the problem they'd identified.
The students had to work under pressure as a team to do this it was evident how much all the students gained from taking part in this experience.